P-Rob® for Intuitive & Safe Collaboration
F&P Personal Robotics, headquartered in Zurich (Switzerland), is a pioneer in the field of human-robot interactions. We develop and build the most accepted collaborative robots for industrial and personal service applications. Swiss made.
Upcoming Events
Altenpflege 2019
Altenpflege is taking place from 2 to 4 April 2019 in Nürnberg. It's the leading exhibition in the field of elderly care. Our booth number A60 is located in hall 7.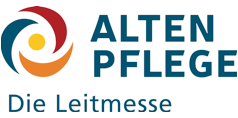 Jobs
Are you interested in becoming a member of the F&P Robotics Team and you do not find the fitting job vacancy? We are looking forward to receive proactive applications of Talents!
Job Offers
• Employee with management function for assembly and repair of robots
• Internship in the field of AI & Computer Vision
• Internship / Study Projekt / Holiday Job
• Employee for Accounting & HR
• Mechanical Design Engineer for the Development of Robots
P-Rob Technology

F&P provides all-in-one robotic solutions leveraging expertise in arm and effector technologies as well as artificial intelligence. The cutting edge software platform myP powers our safe robot arms and sensor-equipped grippers. The combination of software and hardware capabilities enables great flexibility and costumer-specific solutions.