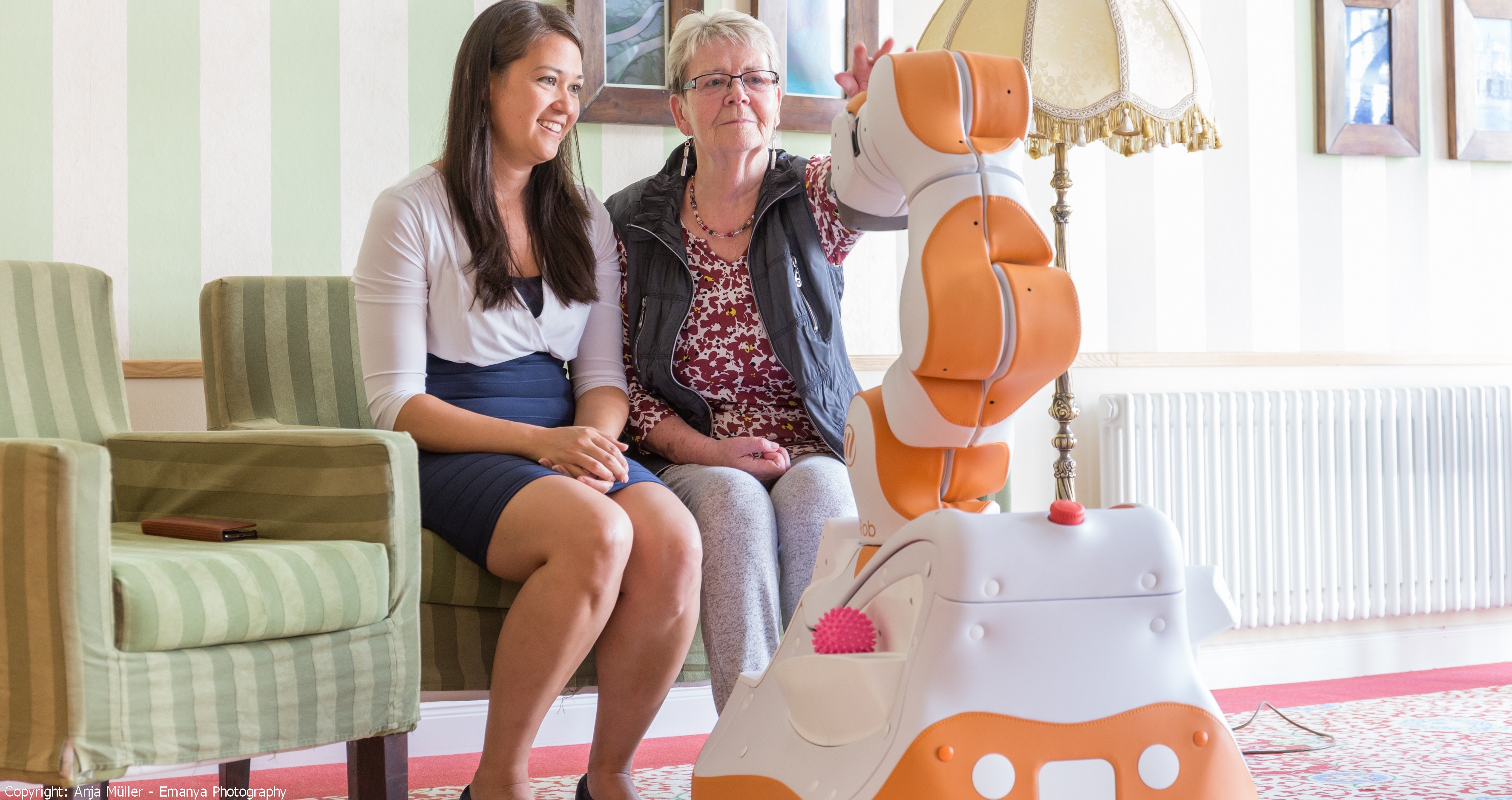 Your Personal Robots
Robots designed to improve your quality of life
F&P Robotics is a pioneer in the field of human-robot interaction. Our aim is to enable society to thrive, progress and create new opportunities in form of assistive robots for humans. We offer service robots and technology assisting, helping and facilitating activities from people's daily lives.

Highlights
Barney in Hotel Interlaken
Visit Barney on his first job in a Swiss Hotel and enjoy a robotic drink!
Located on the charming terasse of the Hotel Interlaken in the heart of the city, Barney the bar robot will serve delicious drinks during summer season, starting August 1st. A blend of historic with modern touches, the ambience of the over 600 years old hotel is very cosy, making the Bar an ideal place to have a great time and be entertained by Barney. We are looking forward to your visit! Cheers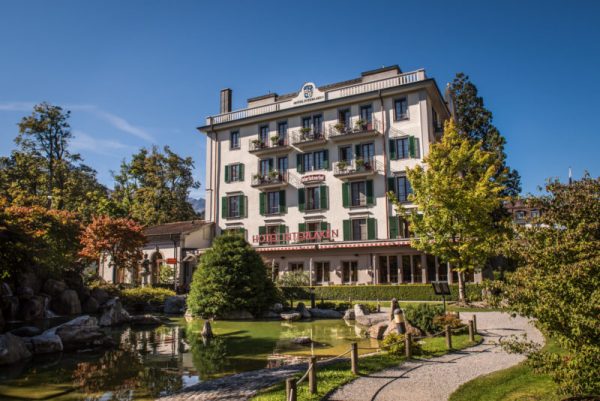 Lio in Leader Magazine
For more than 15 years now, the magazine LEADER has been devoted entirely to entrepreneurship and politics in Eastern Switzerland and the Principality of Liechtenstein. It is aimed at business leaders in Eastern Switzerland and political "string pullers". On the occasion of the 30th anniversary of the Rehaklinik Zihlschlacht, a special was written about the clinic. Our care robot Lio is called "Charmebolzen" there.
To article
Lio in Health&Care Management Magazine
Agaplesion Bethanien Diakonie is testing the "Lio" assistance robot from F&P Robotics at the Havelgarten site in Berlin-Spandau. "If Lio succeeds in creating space for personal moments, then this is valuable time for our residents and staff" according to Dr. Holger Böckel, Head of the Agaplesion Institute Theology, Social Welfare and Ethics.
To article
P-Rob Technology

F&P provides all-in-one robotic solutions leveraging expertise in arm and effector technologies as well as artificial intelligence. The cutting edge software platform myP powers our safe robot arms and sensor-equipped grippers. The combination of software and hardware capabilities enables great flexibility and costumer-specific solutions.
Contact
Discover our personal robots and their benefits for you.
Phone: +41 44 515 95 20
E-Mail: info@fp-robotics.com