(Page actuellement que en anglais)
P-Rob Eco – An arm's length ahead
P-Rob Eco is a collaborative robotic arm designed from scratch for industrial applications. The six-axis robot arm is particularly easy to operate with the myP software and can comfortably be integrated into automation processes.
Facts and Figures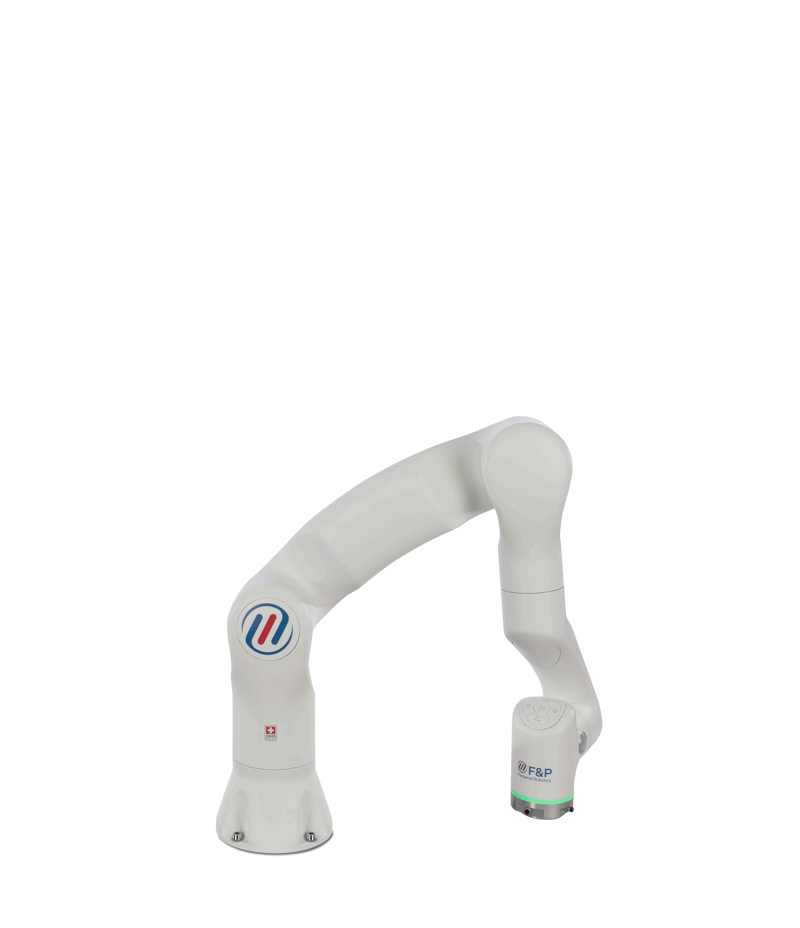 ---
5kg payload
---
900mm range
---
6 axes
---
16kg own weight
---
40 I/Os inputs/outputs
---
bis 270°/s speed
---
AC or DC power supply
---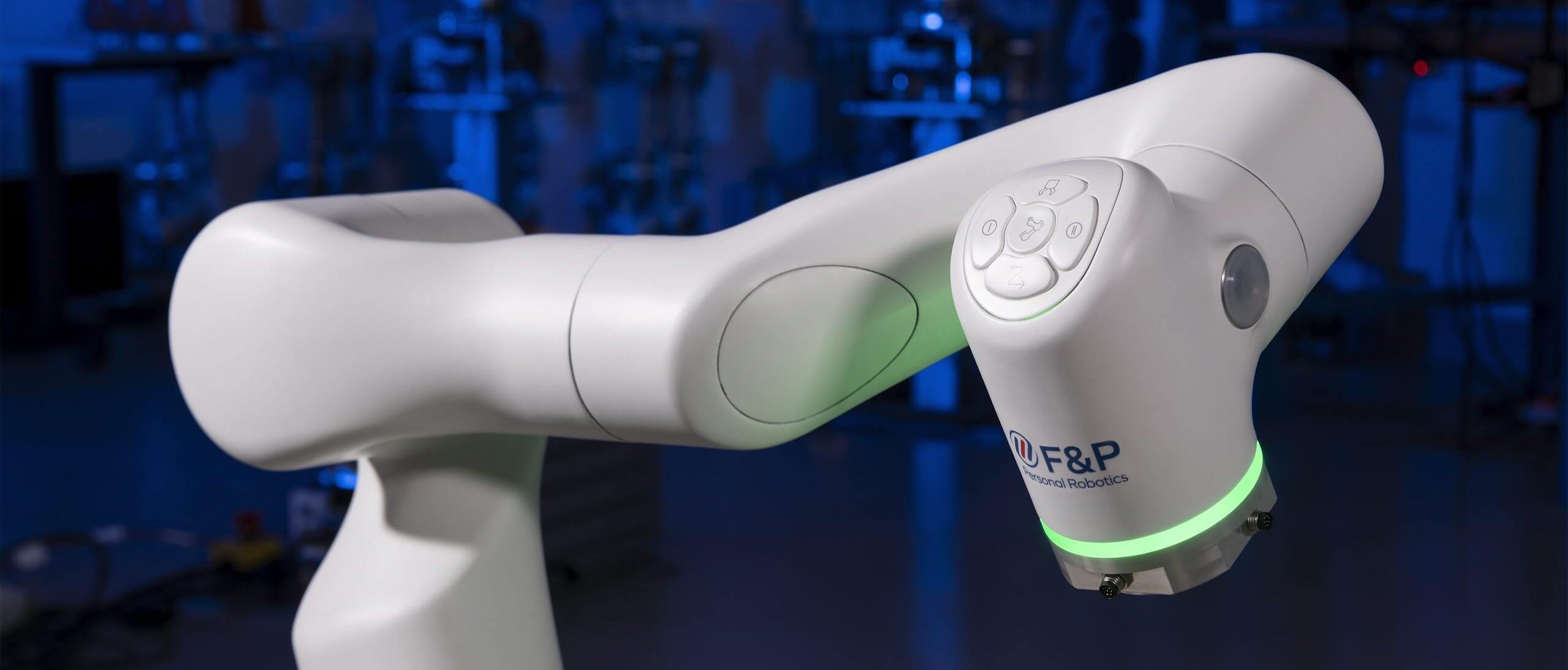 Fueatures & Benefits
Features: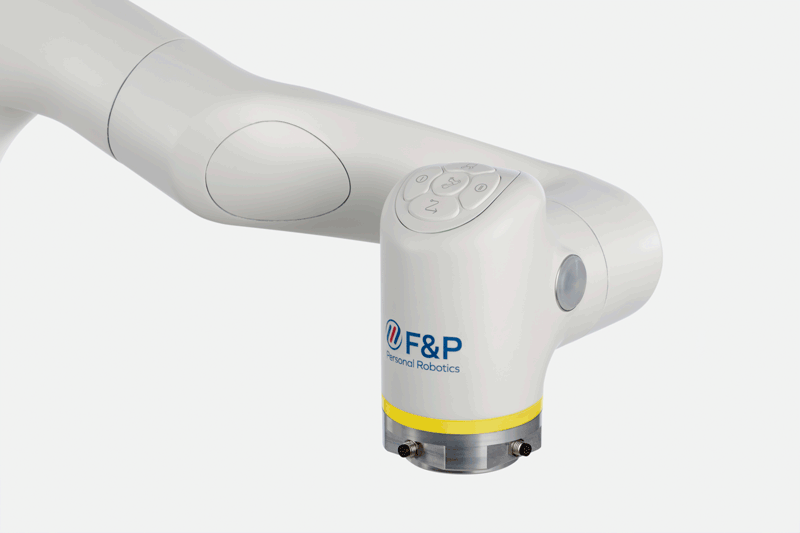 Buttons for manual operation
Multicoloured LED status ring
Compatible with large range of grippers and tools
Endless rotation of the 6th axis
Lightweight carbon structure
Smooth and even surface (IP54 water and dust protection rating)
Internal supply lines

2 x compressed air
Ethernet
Electric lines
Benefits: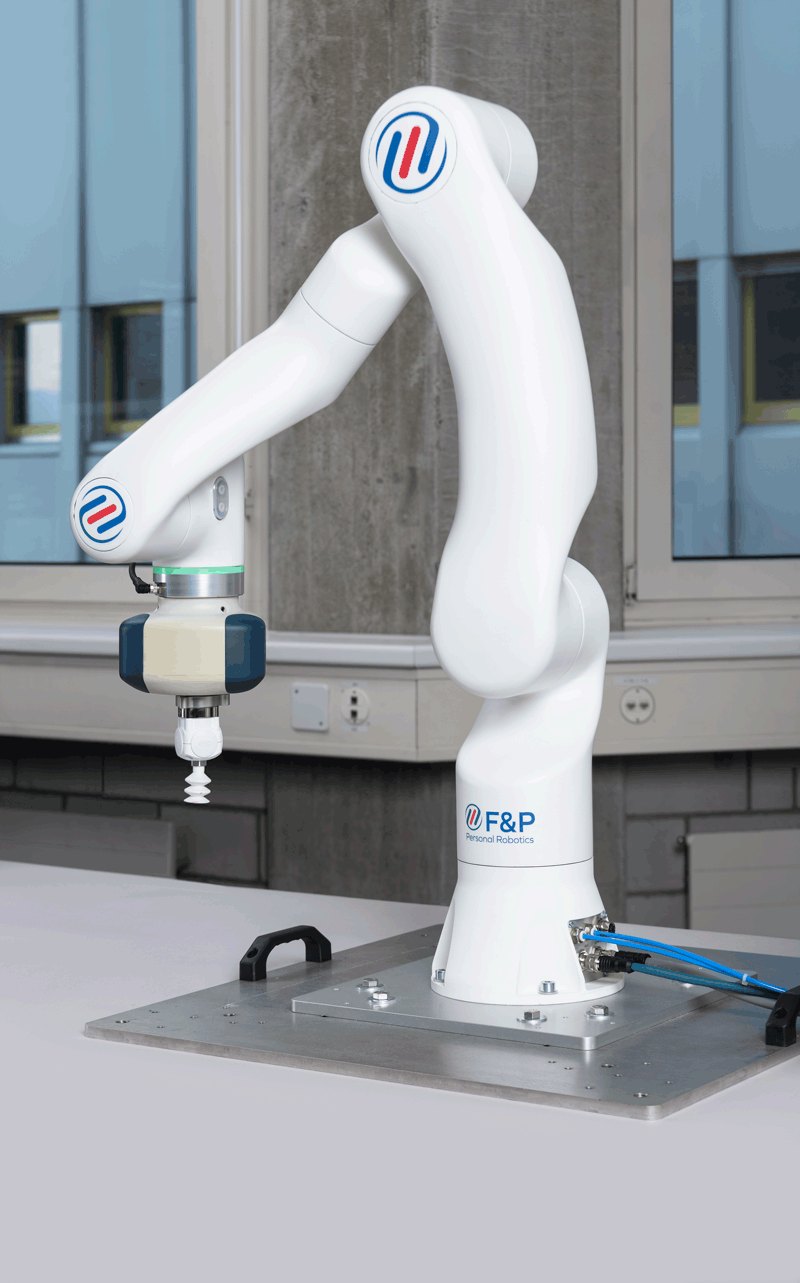 Particularly simple and fast setup, programming and operation
No wiring required on the outside of the arm
Numerous access options, including remote access
New application possibilities thanks to the endless rotating 6th axis
Easy cleaning
Excellent compatibility with external software
High safety through collision detection and safe speed reduction
Ideal for mobile applications due to its lightweight and high energy efficiency
Control Box
Individually configurable control box (configuration with a second PC, valves, relays, etc.)
Large number of I/Os
Access via browser
Built in Wi-Fi
Various software interfaces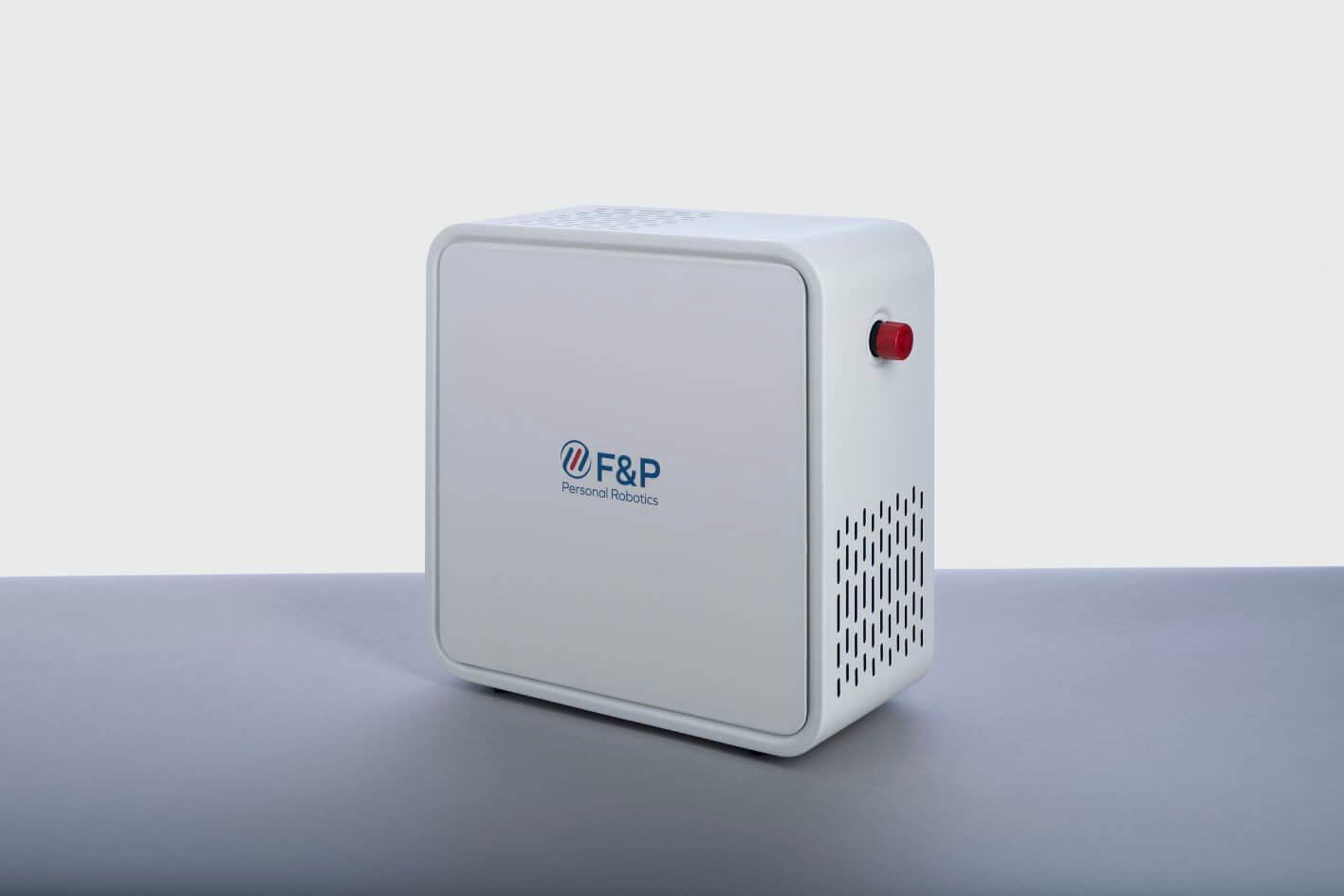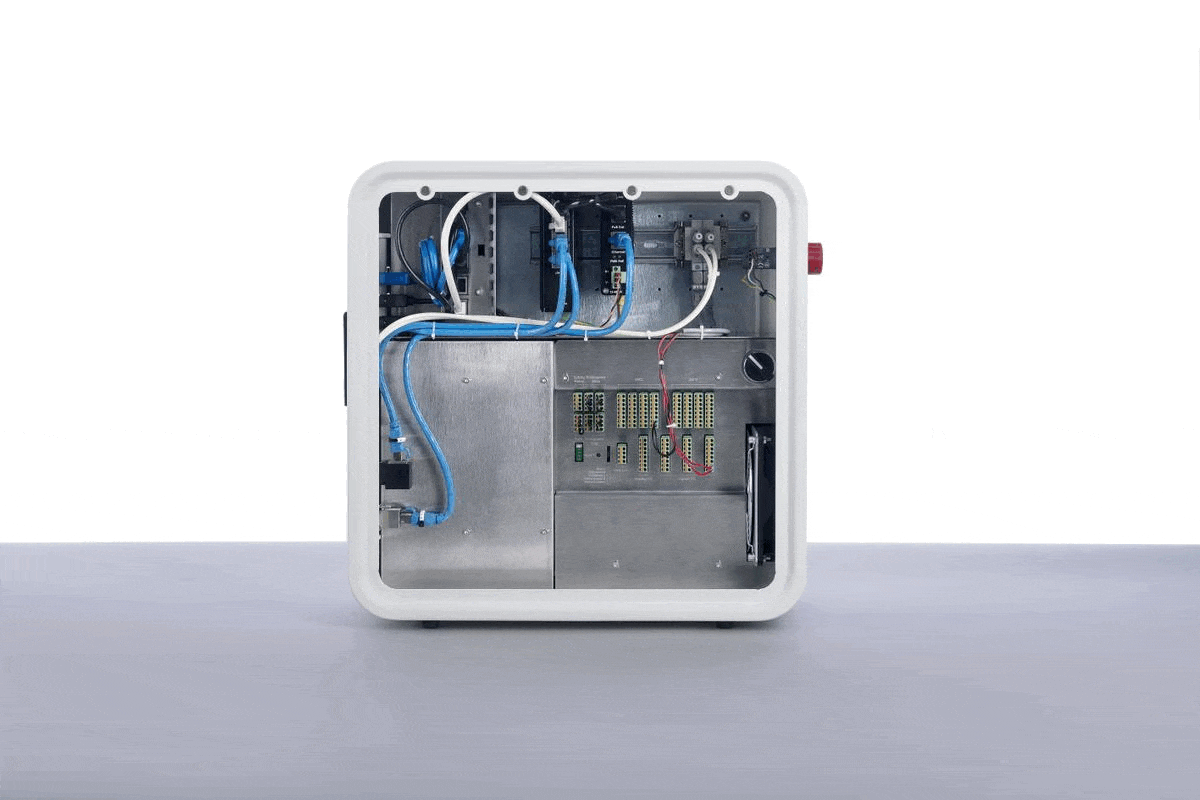 myP Software
The myP software offers simple and intuitive operation and programming of the robot. Whether it's a simple teach-in or powerful Python scripts – all users quickly find their way around the software. All you need to use myP is a browser, there is no need to install any software.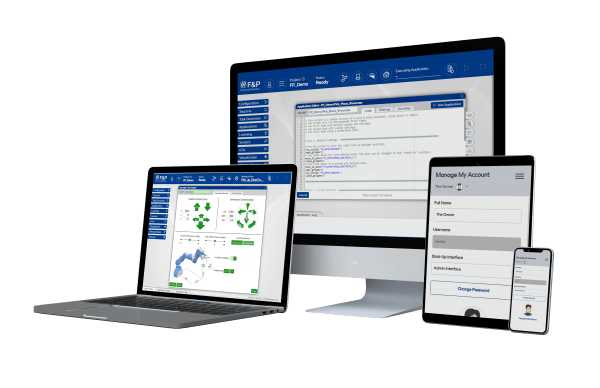 Download the flyer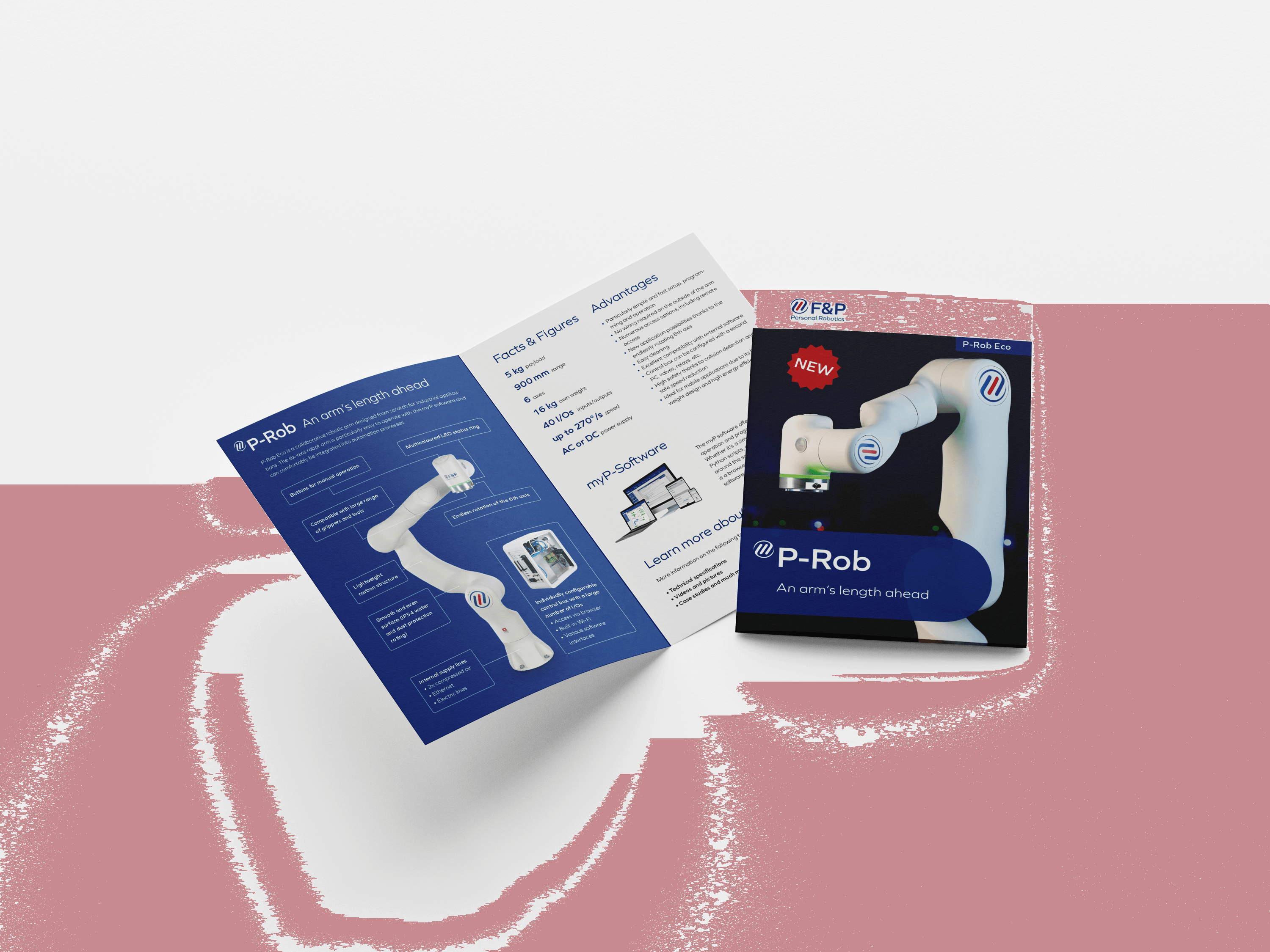 A summary of the most important information can be found on the P-Rob Eco product flyer!
P-Rob Eco Flyer
Download the technical specifications
Technical specifications P-Rob Eco
To download the technical specifications, please fill out the form. The download link will be sent to you by email.
Sales Partner
Become part of our global network! Please get in touch to become distributor or integrator of the P-Rob Eco.