Personal Service Robotics
Lio the personal care robot
Mechanical Impulse Generation
Personal Service Robots work in an autonomous way to develop useful services, oriented to the well-being of humans. P-Rob is designed to serve humans. Its sensitive soft cover not only protects but also increases the positive relation between humans and robots. The ability to cope with different situations and to learn enable the flexible and convenient performance use of the P-Rob in human environments.
Applications
Lio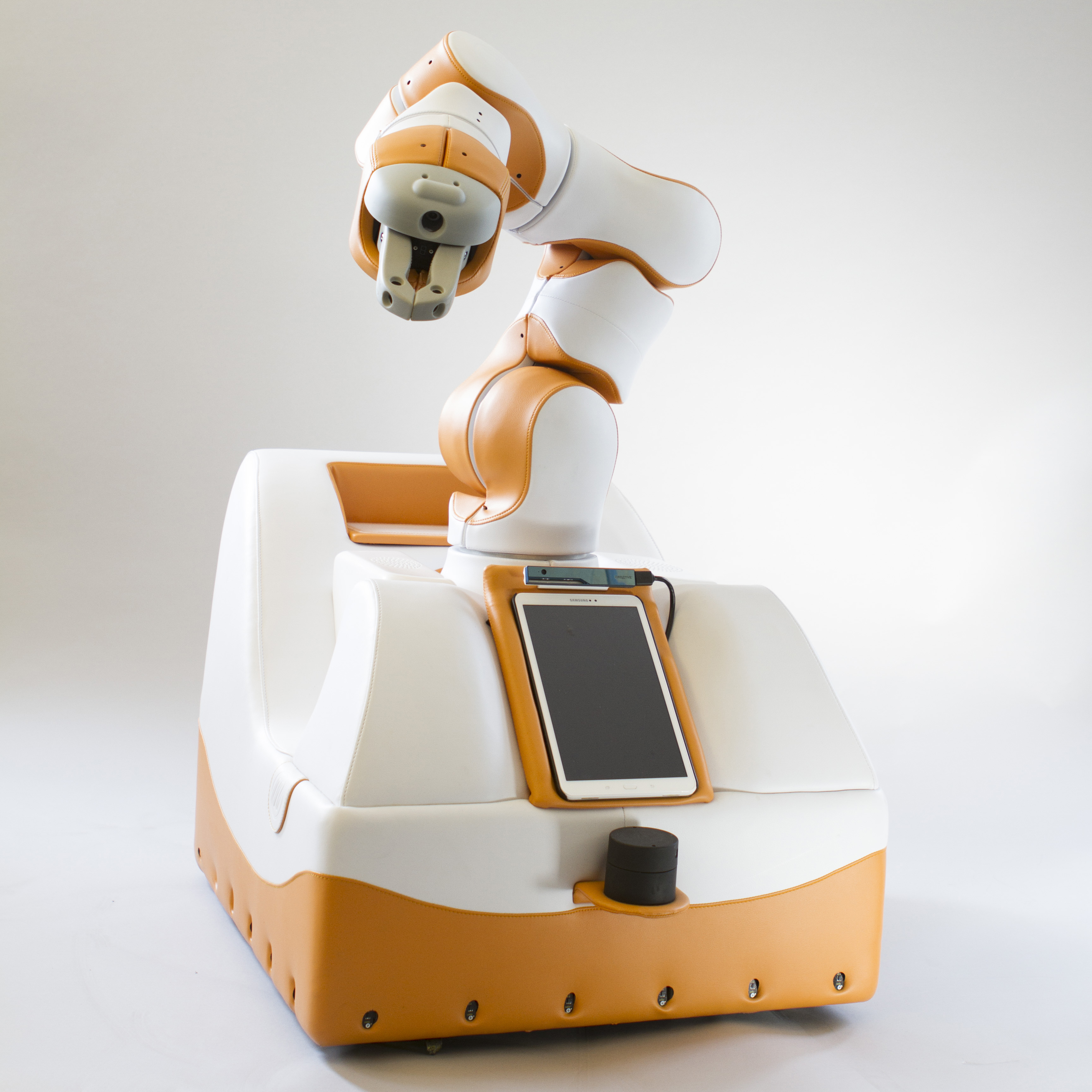 Lio is a human-friendly service robot on a mobile platform designed to help and support people. It can be used in nursing and old people' s homes, hospitals or at home. Lio can communicate with people, help in the household and support with nursing tasks. State-of-the-art technologies are used in such a way that Lio is not only helpful, but is also liked and accepted by people.
Guido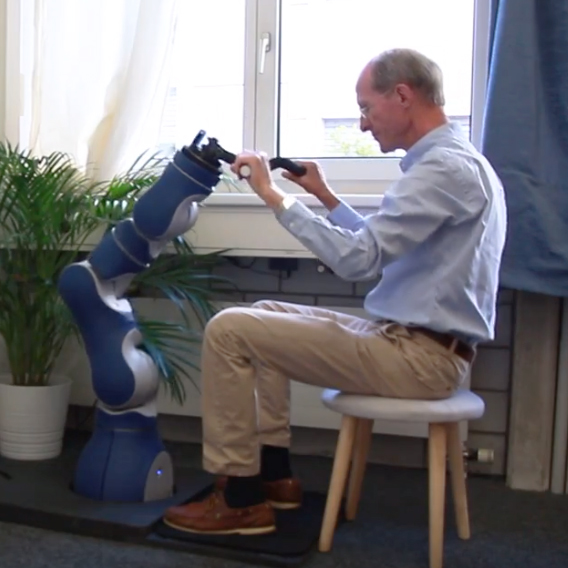 Guido is a robot for guided mobilization used in rehabilitation and physiotherapy. Guido helps to improve and preserve physical mobility. Resistance- and force-control-functions allow Guido to adapt the program in order to fulfill specific needs.
Massimo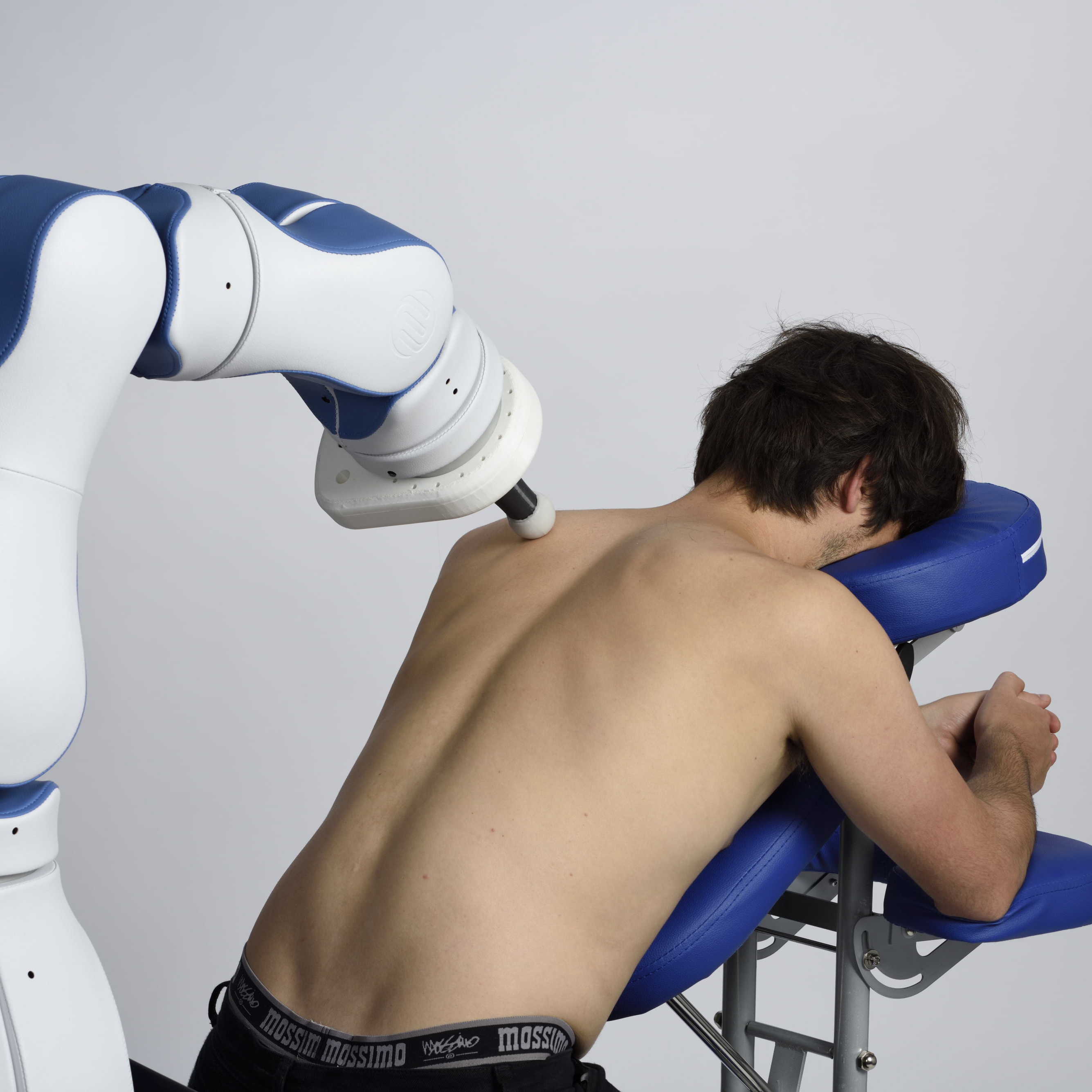 Massimo is a robot for force controlled massage applications. The program can be adapted to specific needs.
References
Impulse Generation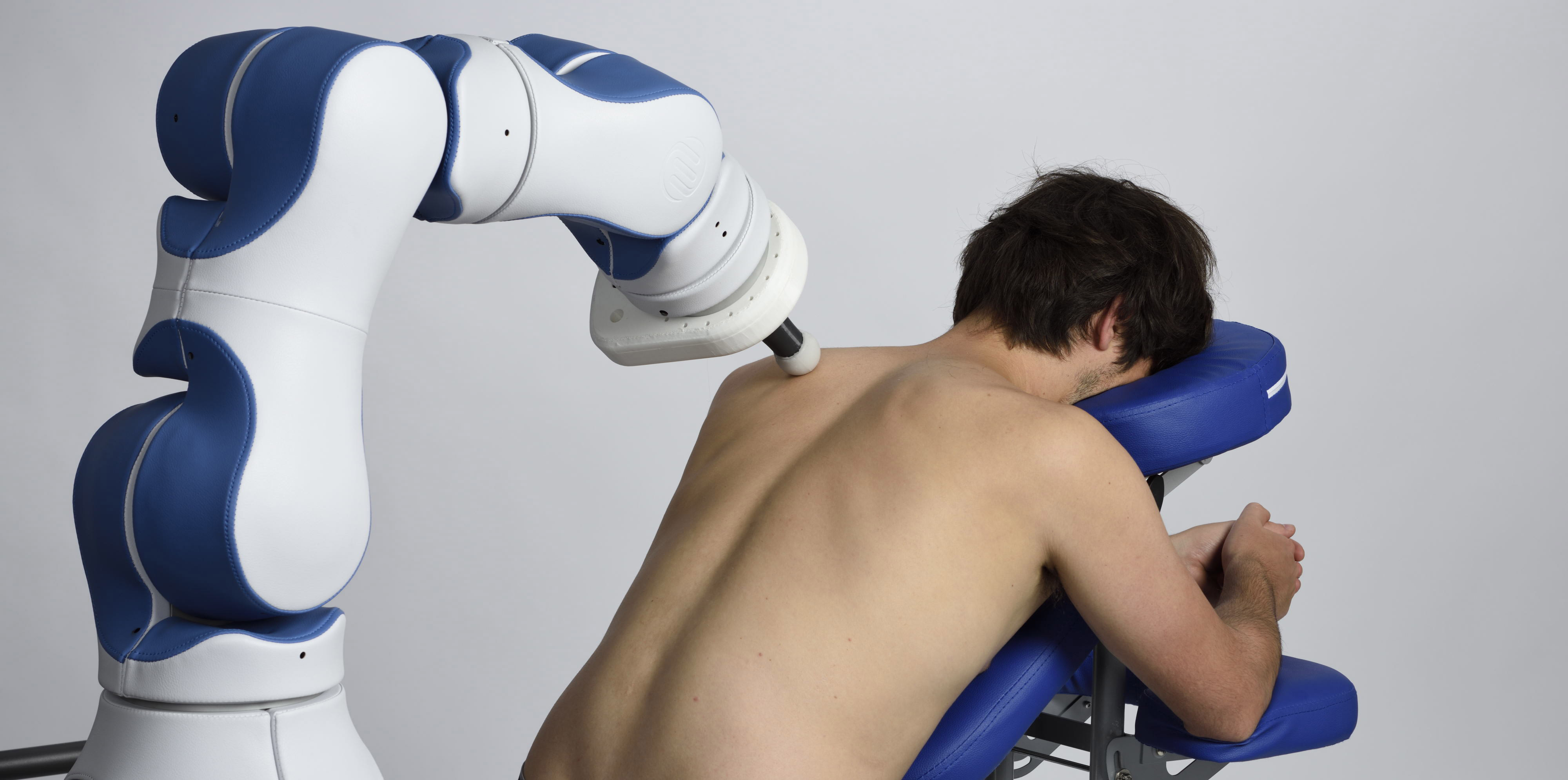 The task was the automation of a therapeutic impulse generation procedure which is often carried out by therapists to treat patients for pain and various disorders. Automation of medical treatments allows the doctor or therapist to treat more people in the same time without entailing any loss in quality.
P-Rob as sales promoter

P-Rob presenting the wireless power transmission system of Tecflower. Our customer TECFLOWER is the leading specialist for wireless power and data transmission. P-Rob is used to demonstrate the visitors in MediaMarkt and other stores, how easy charging of Smartphones works.