Collaborative Industrial Robotics
Packaging of bio-dairy products
Collaborative control board tests
Collaborative Robots are robots intended to physically interact with humans in a shared workspace. P-Rob is the optimal choice wherever robot applications are close to human co-workers in flexible environments. Its intuitive way of controlling, its intrinsic safety concept and its high acceptance by co-workers make the P-Rob the perfect collaborator.
Applications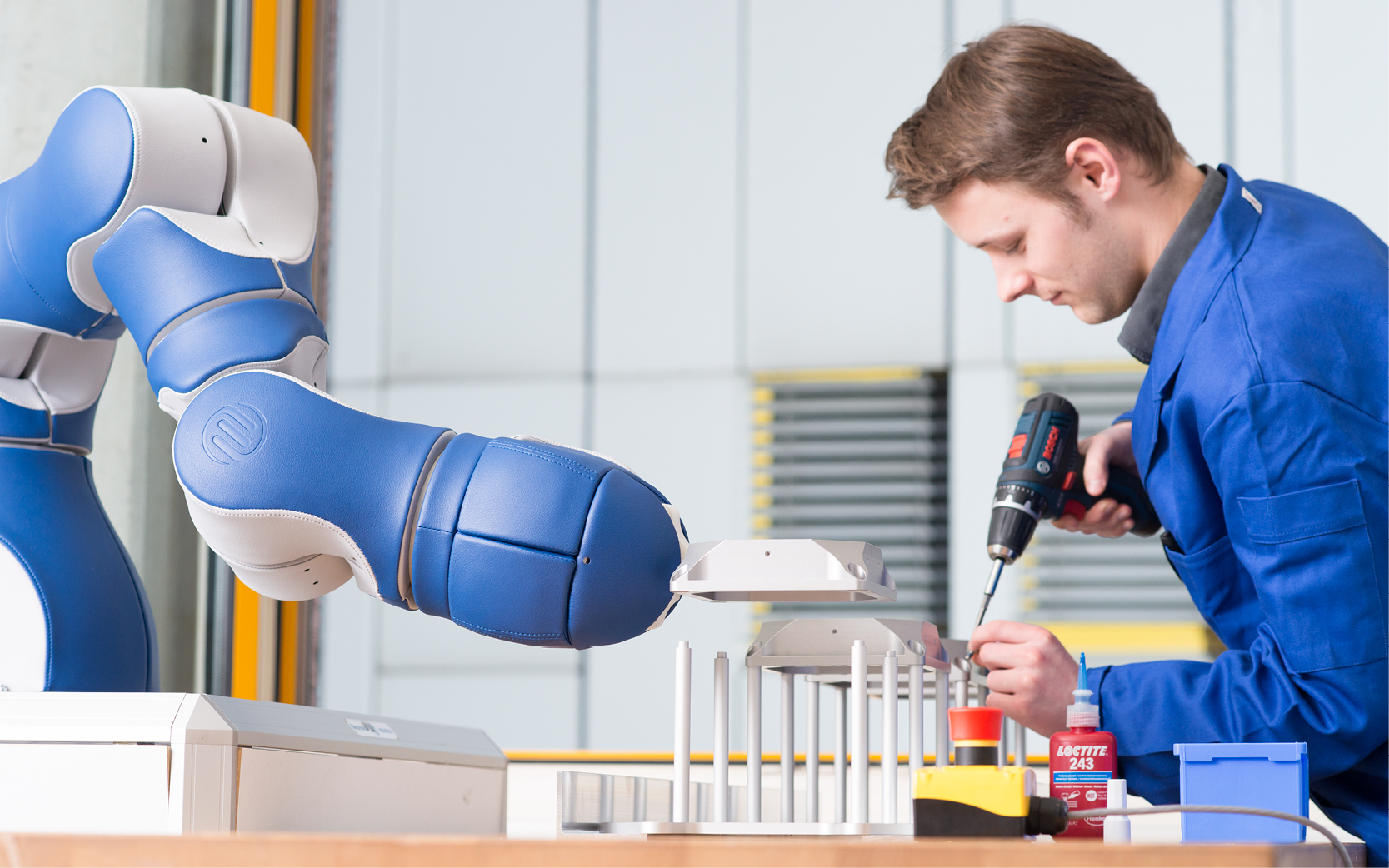 Collaborative Pick & Place
P-Rob is perfect to perform quick and repetitive pick and place tasks. It is fast, safe and can be quickly adapted to changing size of lots, batches and type of parts.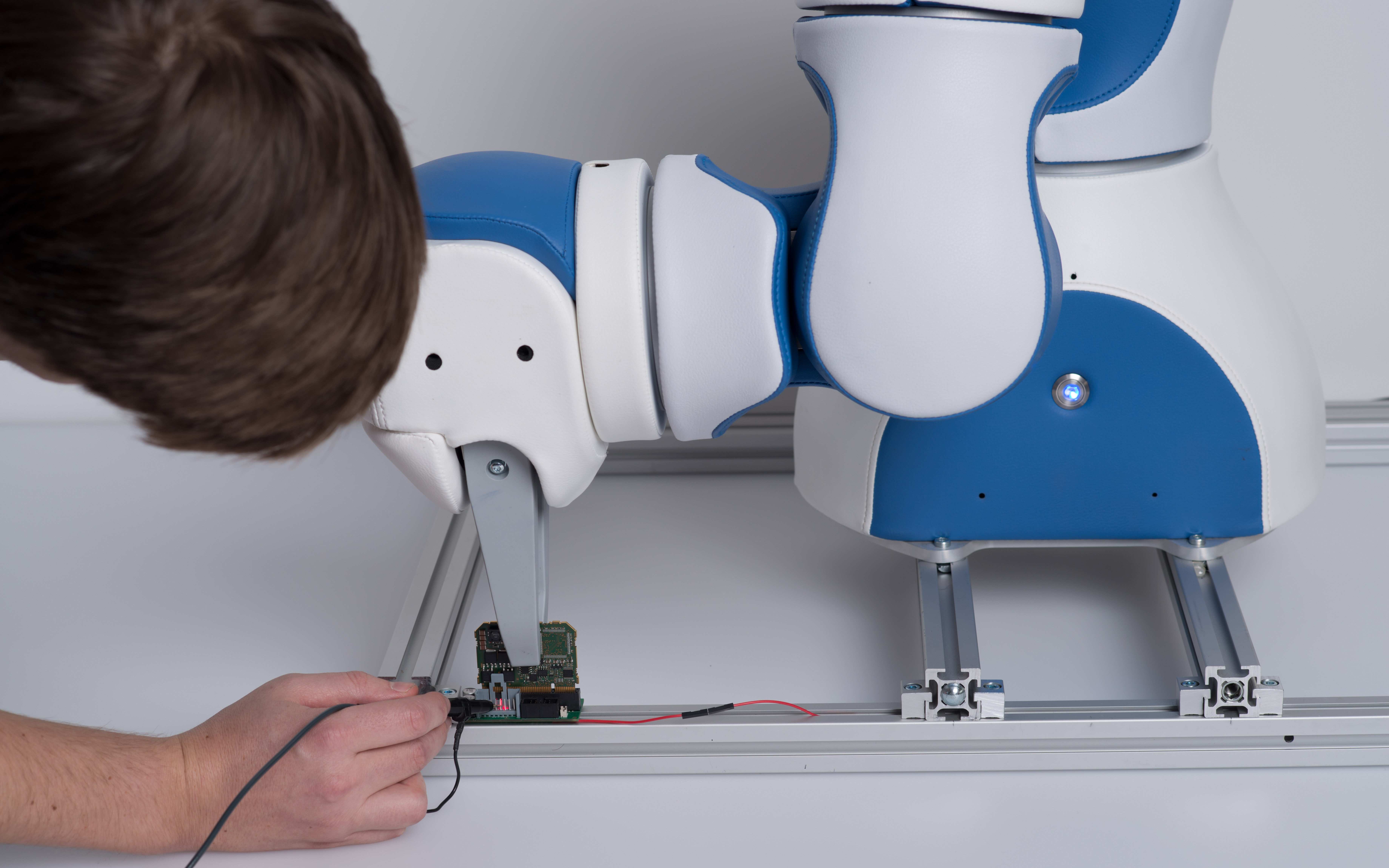 Assembly
P-Rob is capable of assisting humans in multi-step assembly tasks. Thanks to its versatility and ease of use, P-Rob is able to undertake even complicated and challenging assembly steps efficiently.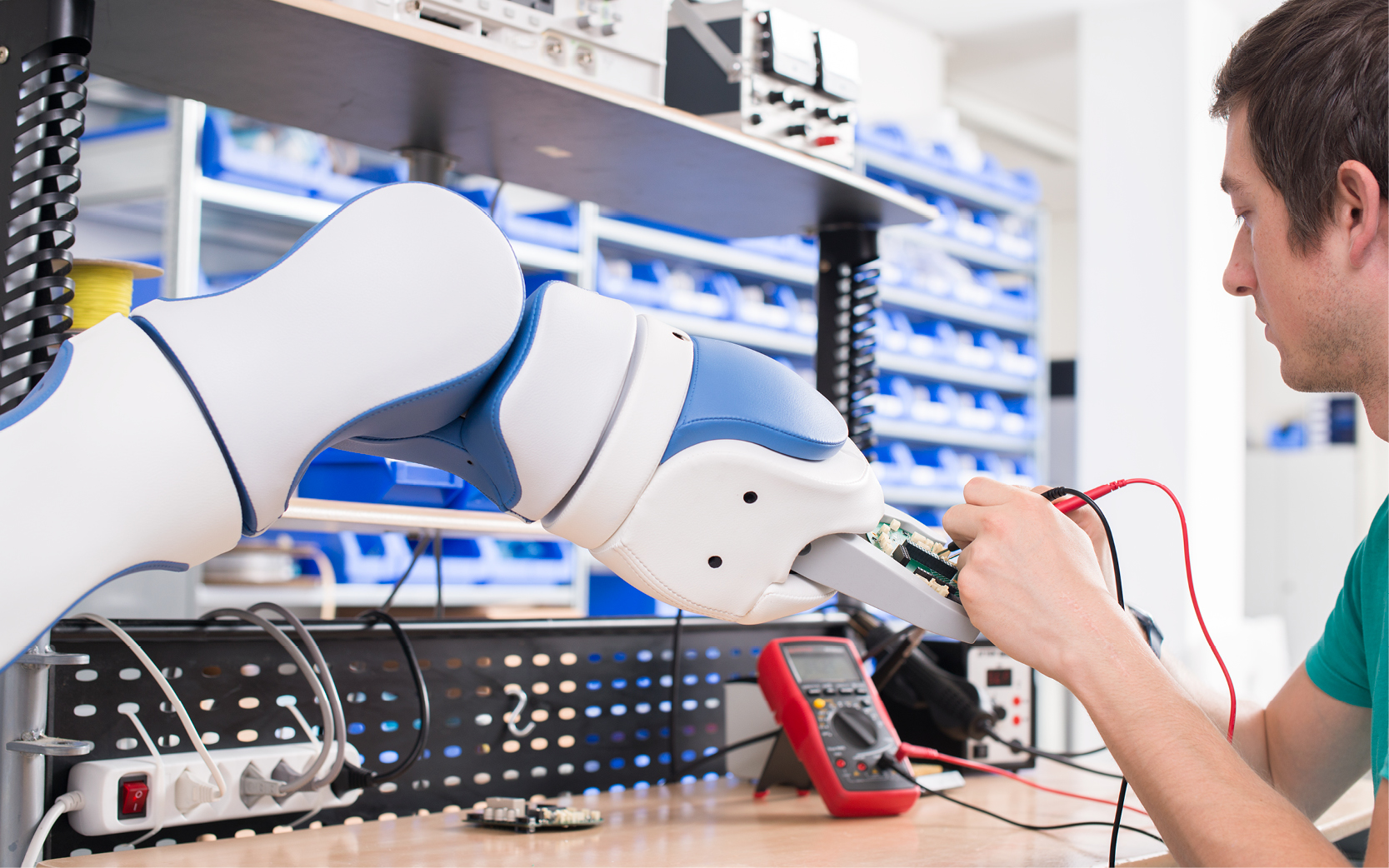 Quality testing
P-Rob is also suited to automatize testing tasks. The multifunctional gripper and finger system of P-Rob allows the mounting of all kind of sensors, test- and measurement-equipment.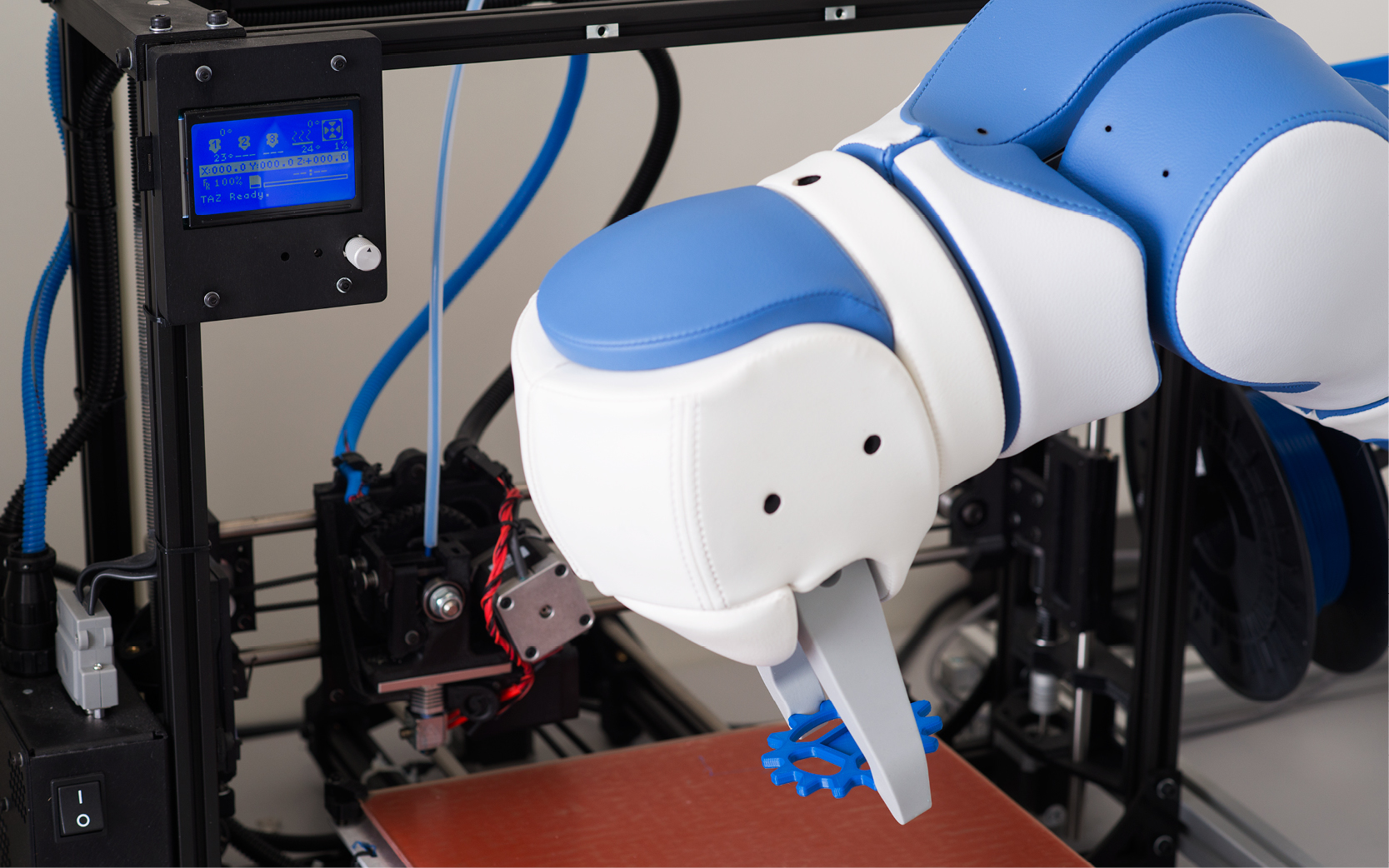 Machine tending
The repetitive task of machine tending can be executed by a P-Rob. An integrated set of I/O functions and various communication protocols enable easy interactions between the P-Rob and other machines.
References
Packaging of bio-dairy products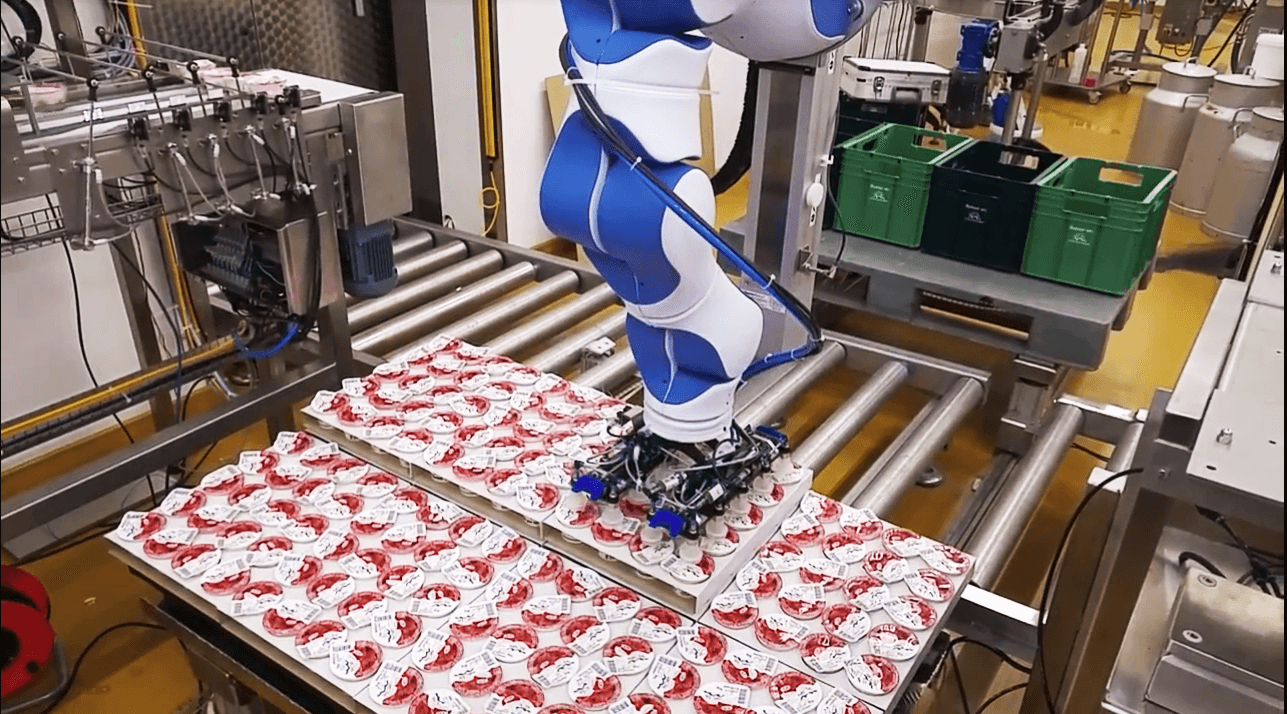 The task was the automation of the packaging process of yoghurt glasses guaranteeing intrinsic protection for employees and higher levels of productivity, while fulfilling the pureness requirements of the food industry.
The engineering process had to foresee a mobile solution (linear axis) combined with a complex and high frequency manipulation.
Learn more about the achieved solution.
Testing electronic circuit boards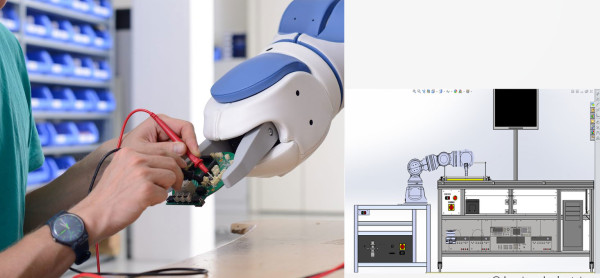 The task was the automation of the time sensitive electrical testing of automotive electronic circuit boards. This requires pick & place of the boards, sorting them according to the test result as well as opening and closing of the cover. The electrical testing process has been automated implementing a 5-axis collaborative robot P-Rob®.
Learn more about the achieved solution:
Blister Thickness Measurement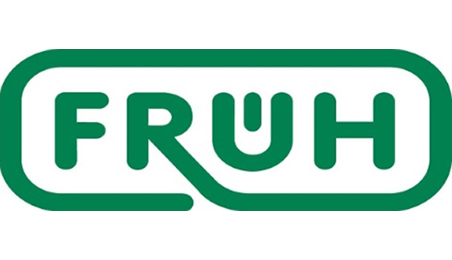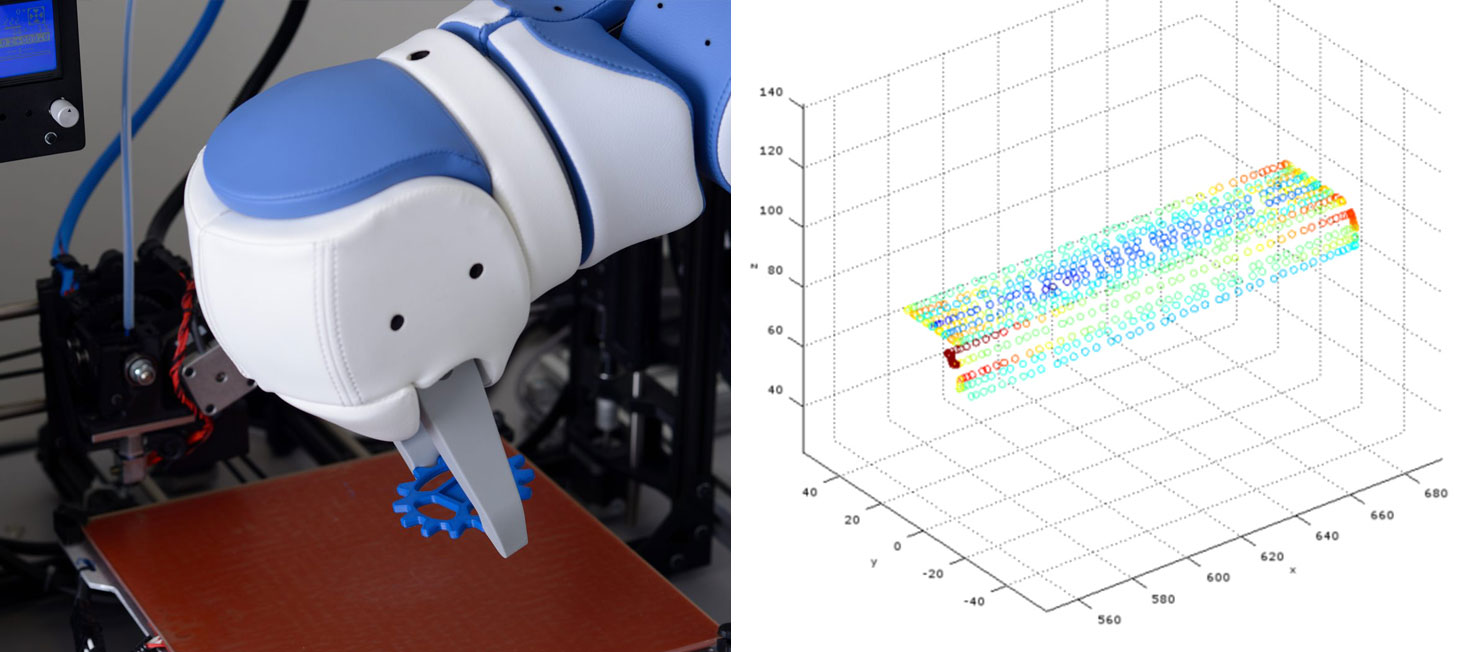 The task was to automate the measuring of the thickness of thin, transparent blisters by a collaborative robot. The implemented product is a P-Rob® 1R equipped with a magnetic measuring stick, mounted to the gripper flange of the robot.
Learn more about the achieved solution.