The SRF news show 10vor10 broadcast a report about the use of Lio in care centres.
The SRF's interest in our products shows that care robots are a very important topic for society. As a part of a pilot project Lio regularly visited residents of the care center Tertianum in Opfikon and talked to them.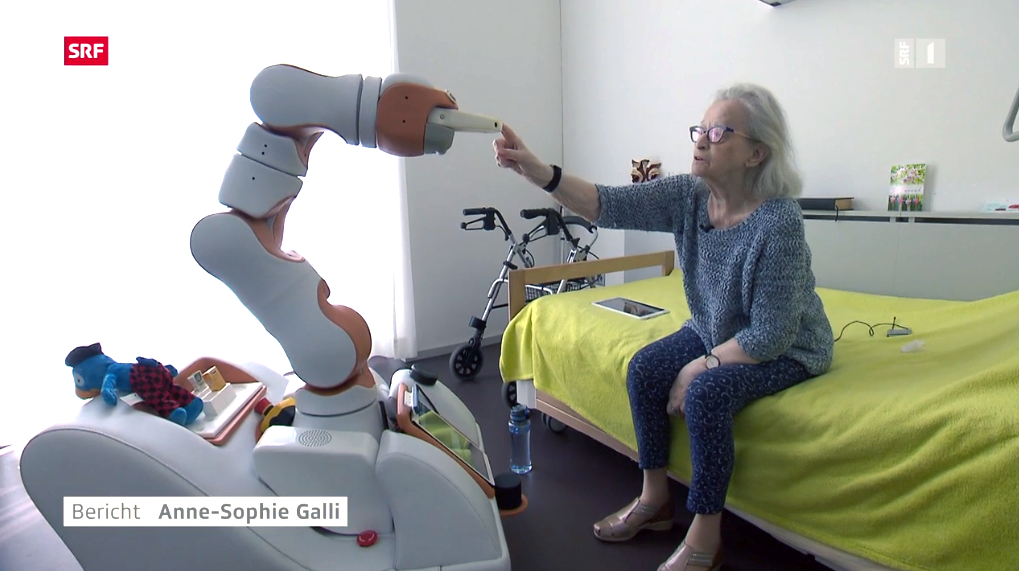 The pilot project was a very important and interesting experience for us, which also brought with it many new insights. We were very pleased to see that many residents enjoyed talking to Lio and appreciated his presence. Of course, Lio was also opposed by some of the residents. But the robot can remember who doesn't want to interact with him and doesn't approach these residents anymore. The staff was also very interested and open minded towards Lio. This has shown us that there is enormous potential in this market. In the coming year, Lio will be used in further care centers.