P-Rob is an ideal platform for researchers in the areas of robot control, human-robot interaction and artificial intelligence. It covers the vast majority of needs for producing advanced developments in these fields:

A great platform for research and education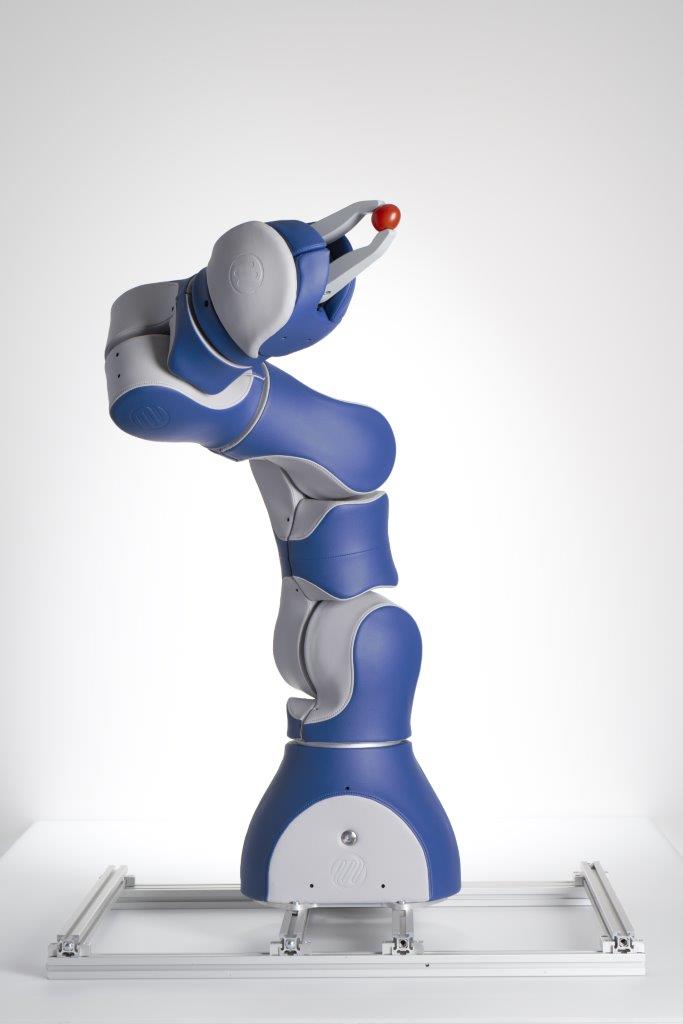 P-Rob is well suited for collaborative robotics as well as service robotics. During the design and development of P-Rob, great attention was payed to situational awareness and adaptive behavior as well as the concept of intrinsic safety. The myP software offers a very easy way of teaching and communicating with the robot including vocal and body language. The soft shell of P-Rob with a synthetic leather skin lowers haptic barriers and offers unique opportunities for sensor deployment.
P-Rob is more than just a robot arm. The all-in- one concept (robot arm with embedded PC plus gripper plus software) allows fast and simple automation of both stationary and mobile work stages. Compared to ordinary industrial collaborative robot arms, no external devices, like controller boxes or third-party PCs, are needed.
P-Rob focuses not only on its tasks but also on its working environment. Using algorithms of artificial intelligence, optional sensors and vision systems, the environment can be perceived and specific actions can be carried out depending on the actual situation. Furthermore, P-Rob can control all kinds of devices via numerous interfaces, allowing mobile platforms, machines, linear axes and many more to be easily integrated into automation solutions.
The combination of embedded PC with local computer devices and online cloud functions allow infinite possibilities for research and advanced mobile service applications.
;